Monitor website traffic and analyse marketing campaigns
We can help you track marketing campaigns and analyse your website traffic, this will help you understand your client base better and can help make more informed decisions on regional campaigns. Monitoring social network activity can bring great rewards as it enables you to understand your target audiences and re-align your business strategies.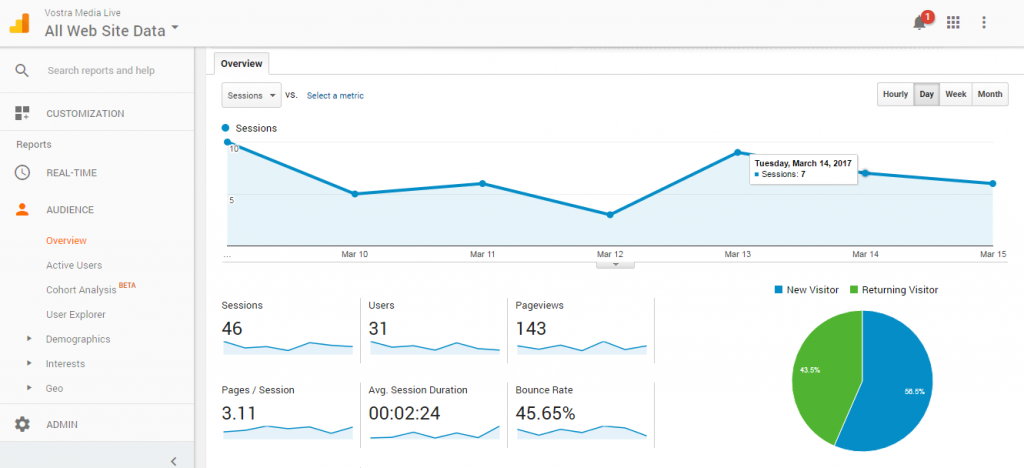 Understanding data such as website bounce rate will help you improve your content and the way you sell your products and services, it's all about continually improving and adjusting to sustain a better online presence. With the tools available Vostra Media can help you monitor and track your advertising campaigns, social media campaigns, website traffic and detailed page by page analysis of what users are actually doing once they reach your website.
All from the comfort of our offices in Birmingham, call us now on 0121 403 3837 or drop us an email for a free consultation.