On our previous blog post we talked about the different ways you can measure and monitor how well your website is doing in terms of gaining traffic, today we will expand on that by introducing a new concept that is revolutionising website analytics – Video Analytics.
Video analytics enables website administrators to actually see what users are doing on the web pages in real time, it's much more than just looking at statistics and graphs, it allows you to see exactly what users are clicking on and which actions they are taking. There is a great new tool that allows you to do all this, it's called Hotjar.
Hotjar Video Analytics
Hotjar sum it up best themselves:
Hotjar is a new and easy way to truly understand your web and mobile site visitors.
This great new tool can be used by developers, marketers, analysts and general users to view playbacks on recordings from website visits. There isn't a more accurate way to measure what your website visitors are doing.
Sounds great right? Here is a screenshot showing a heatmap of users click, taps and scrolling behavior: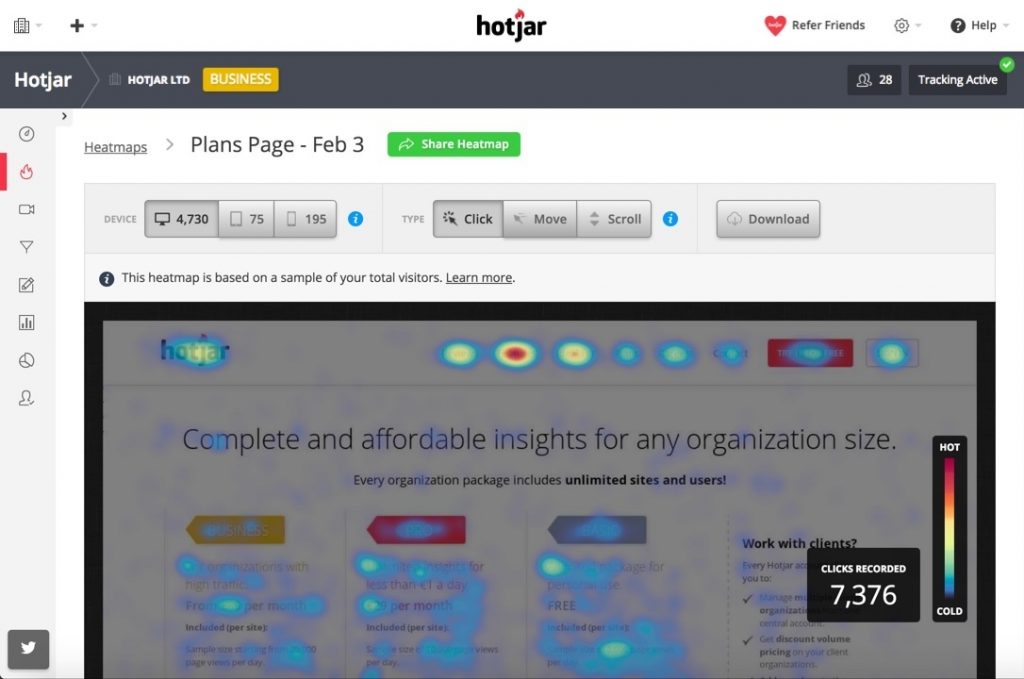 This allows you to visualise user intent, motivation and desire. It's a great visual representation of this data and it can be used to see which call to action buttons and menu items have been clicked the most.
Here is another screenshot showing a video playback of a user session on a website, the red lines show the users mouse movement: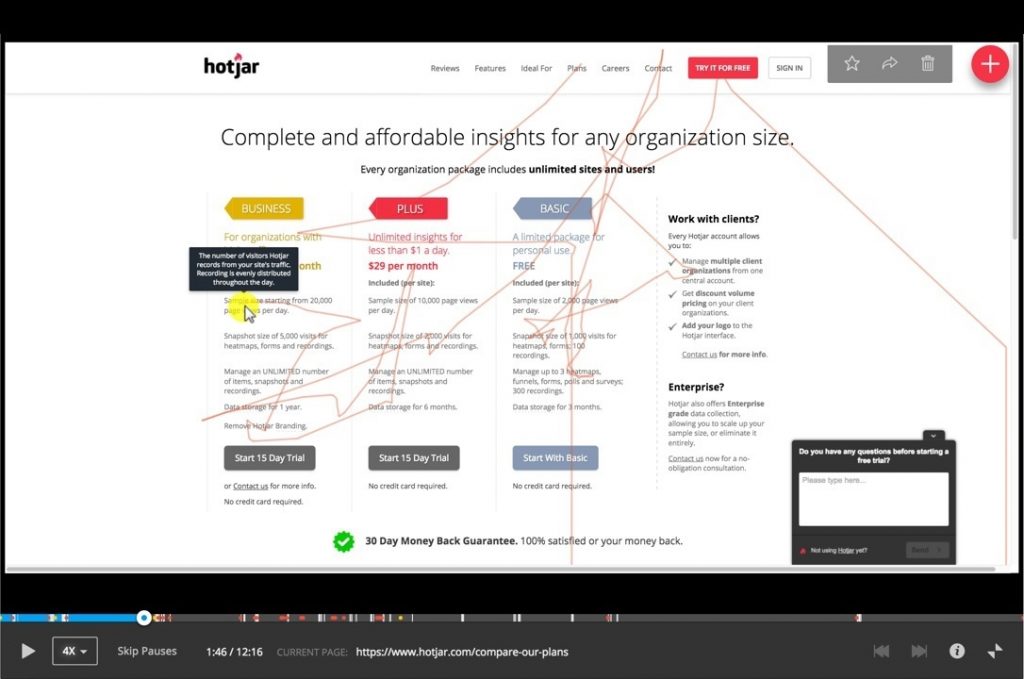 This tool has many benefits:
Real time activity enables you to see exactly which elements are being clicked

Hotjar can expose weaker areas of your website

Heatmaps can help you re-arrange your call to actions

Helps you understand what users really want

You can see which devices you are getting most hits from

You can easily set up feedback polls and surveys that users can fill in on the website.
Setting this up on your website is fairly easy, you simply need to place a script in your <head> element and you should be good to go. Do give it a go, you can use the free version for a while to see if its worth going premium. In my opinion, it definitely is worth it. If you need any assistance setting this up then call us on 0121 403 3837 or drop us an email at info@vostramedia.co.uk and we'd be happy to help.
Until next time, Ciao.